Commercial and Residential Landscaping & Irrigation in Minneapolis, MN
CurbSide Landscape & Irrigation is a full-service landscape company specializing in landscaping, irrigation, and grounds maintenance services.  We have been trusted with the business of both residential and commercial clients throughout the Minneapolis and St. Paul metro areas.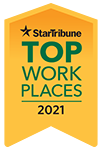 Established in 1998, CurbSide has built a strong reputation among our clients for providing outstanding workmanship and service beyond expectations.  CurbSide is proud to employ some of the area's top professionals in the landscape, irrigation and grounds maintenance industries.  We carry certifications from professional organizations such as the Minnesota Nursery & Landscape Association (MNLA), Interlocking Concrete Pavement Institute (ICPI), National Concrete & Masonry Association (NCMA), Certified Irrigation Contractors (CIC), and the Better Business Bureau (BBB).